Amateur Pianist Wins Honorable Mention in an International Competition
Monday, March 11, 2019 by Jose Quesada | Students
For I can do everything through Christ, who gives me strength.

(Philippians 4:13, NLT)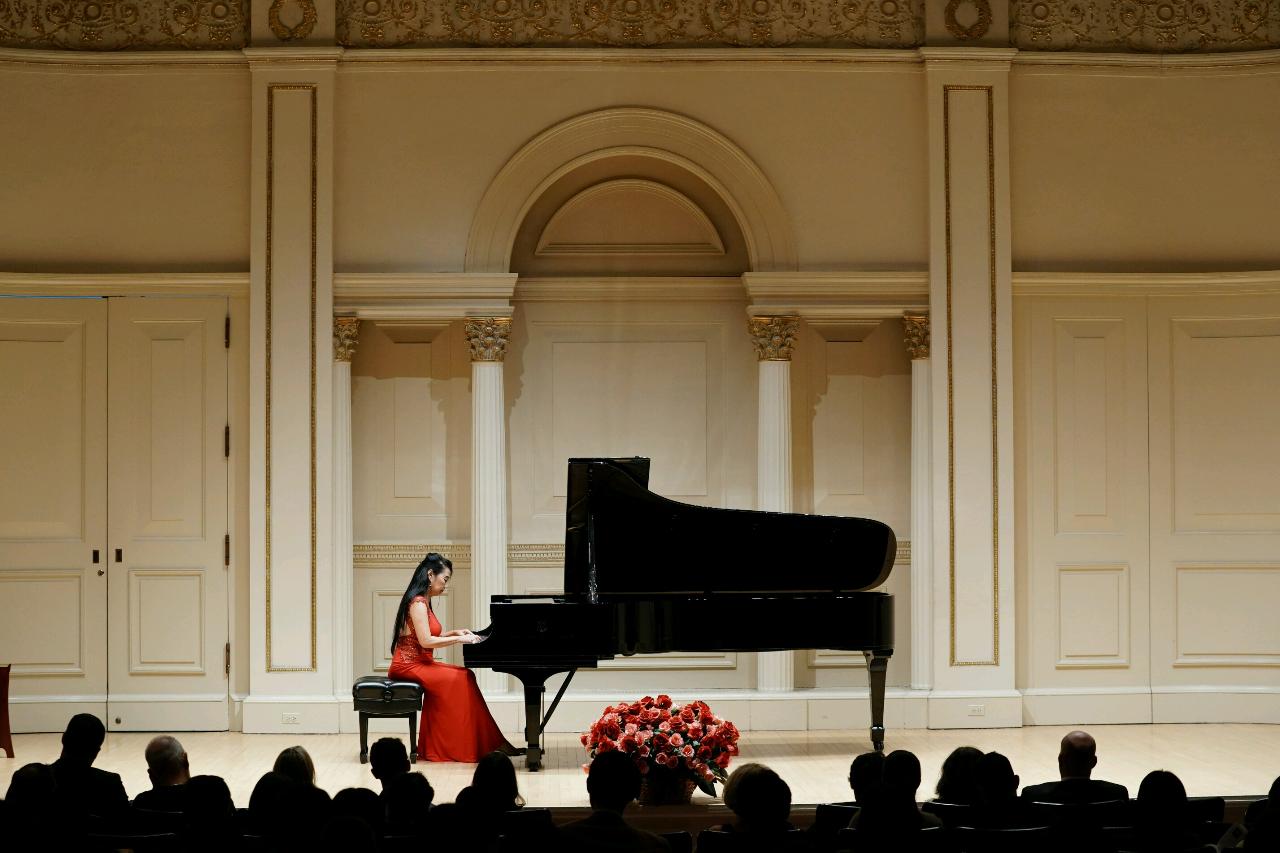 Lan Jefferies, a retired computer engineer currently studying piano with Dr. José Pablo Quesada and Dr. Won Yong Lee at the Zion Piano Studio in Benbrook, won Honorable Mention in the Senior category of the 2019 "Paris and London" Grand Prize Virtuoso International Music Competition. Ms. Jefferies competed with a recording of her performance of two compositions: Estudio No. 17 by the Costa Rican composer Mario Alfagüell and The Small Prelude and The Ballad by the Lithuanian composer Raminta Šerkšnytė. The submission deadline for the contest happened in the month of January and the Organizing Committee announced the results on Thursday, February 21 of 2019.
The International Music Competition "Grand Prize Virtuoso" is open to all nationalities and ages in strings, piano, wind, vocal and chamber music, each discipline is divided into different age categories: Young Musician (8 years old and younger), Junior (9 to 12 years old), Intermediate (13 to 15 years old), Advanced (16 to 18 years old) and Senior (no age limit). Participants are required to submit video/audio recording materials for the audition. Multiple winners will be chosen in each age category.
After earning several degrees in mathematics, law, and engineering, Lan Jefferies worked for major high-tech companies in the US. As an amateur pianist, she won Third Prize in the 2018 Spring Music Talent Competition resulting in a performance at Carnegie Hall in New York. She has performed recitals in New York, Lithuania (The National M. K. Ciurlionis Art School and The Lithuanian Academy of Music and Theater), at TCU, and in several retirement centers in North Texas. Future projects include her participation as an Active Observer in the 2019 PianoTexas Festival.
The Zion Piano Studio is a Christ-centered piano academy, founded and directed by Dr. José Pablo Quesada and Dr. Won Yong Lee, with main operations in the City of Benbrook, Texas. We offer private lessons all year around in piano, music theory, and music history. Lessons are combined with performance opportunities for our families and our local community. We support the City of Benbrook through local organizations and our own ministry. We foster Christianity worldwide through our home church, Jews for Jesus, the Assemblies of God World Missions, and other outreach programs.