Music for Toddlers in Benbrook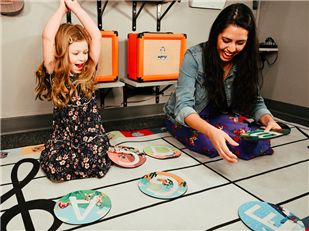 Description
Music for Toddlers provides private music lessons in the Benbrook area for early childhood students (ages 2 to 6). Students meet weekly for 30 minutes with one of our qualified teachers to explore music as a general subject and to learn basic music notation symbols in a fun and age-appropriate way. Students completing the Music-for-Toddlers curriculum (2 years) are ready to begin private piano lessons.
Curriculum
Books and Supplies
IT'S EASY TO TAKE THE FIRST STEP.
Ready to start? You have nothing to lose.
Sign up is easy and parent-friendly, with helpful staff seven days a week to serve you. Because we only offer lessons on a month-to-month basis, there are no large upfront payments, no complicated contracts, no annual material or performance fees, and no semester minimums.
Lessons are first come, first serve, so contact us today to arrange your first lesson!
PRICING
$38 / 30 minutes
Lessons are available seven days a week, and scheduled once a week.
A one-time registration fee is $25 (due only at time of registration).