About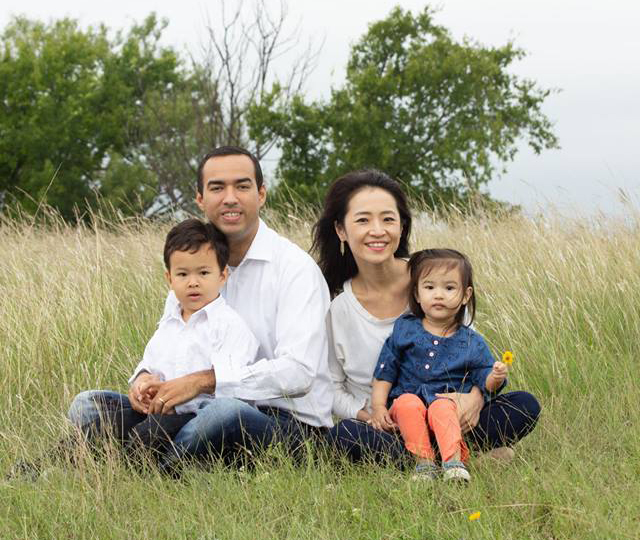 Who We Are
The Zion Piano Studio is a Christian piano academy, founded and managed by Dr. José Pablo Quesada and Dr. Won Yong Lee, with main operations in the City of Benbrook, Texas.
We offer private lessons in piano and music literacy for toddlers, kids, teens, adults, and seniors. We enrich lessons with performance opportunities and events to provide a variety of musical experiences. We support the City of Benbrook through local organizations and foster Christianity worldwide through our home church, the Assemblies of God World Missions, and other outreach programs.
Our Mission
To enrich people's lives through music and a Christian relationship.
Our Vision
To become a Business-as-Mission piano studio in Benbrook, Texas.
Our Values
Loving God with all our heart, soul, and mind.
Loving others like ourselves. Matthew 22:36-40
'For God so loved the world that He gave His only begotten Son, that whoever believes in Him should not perish but have everlasting life. ' (John 3:16 NKJV)
Instructors
Faculty members of the Zion Piano Studio have over 19 years of experience in piano teaching and over 28 years of experience in professional piano playing.
Our Story
Jeremiah 1:5 says "Before I formed you in the womb I knew you." God made us with an ability to play music. Jose Quesada was born in San José, Costa Rica. Won Yong Lee was born in Incheon, South Korea. José learned to play several instruments (especially piano) in Costa Rica and the United States. Won Yong learned to play the piano in Korea, Argentina, and the United States.
Both moved to Fort Worth in 2008 to continue their studies at Texas Christian University. At TCU, José audited a class of business for musicians. The class encouraged him to be an entrepreneur. The Zion project started as a concert series in Costa Rica and it continued as a home piano academy in Texas. Zion Piano Studio opened its doors in 2015 in a small apartment with one student and one piano. In 2017, the Quesada family (and the Studio) moved to the City of Benbrook.
We love teaching music because it allows us to connect with people. We pass knowledge and help students develop their musical abilities, but our mission goes beyond weekly piano lessons. We think of our students and families as our neighbors (Mark 12:31) and we do our best to love them and help them in the best way we can. Piano teachers can make a positive impact in the life of their students. They can also build strong relationships that can last a lifetime.
Our Standards
Teaching and operational excellence are essential components of our vision. Parents and students should expect to:
Receive a call back, a text, or a replied email within 24 hours.
Receive payment-due notifications at least one week prior to the due date.
Receive payment-deposit notifications within a week after payment has been made.
Start piano lessons and performances on time.
Receive verbal or written reports after each lesson identifying progress, challenges, and homework assignments.
Receive lesson confirmations at least 24 hours prior to the lesson.
Receive notifications of class cancellations or rescheduling requests at least 24 hours before the lesson.
Why Choose Us
Music programs are only as good as the instructors who teach them. With over 19 years of experience in piano teaching, 28 in professional piano playing, and doctorate degrees earned from internationally recognized universities, there are no other private studio on the market with better-qualified instructors. The Zion Piano Studio also has the advantage of combining high-quality music lessons with a family friendly environment surrounded by Christian values.
Testimonials
I have started my classical music training with Dr. Quesada three and a half years ago. He has brought me down to the basic and has helped me to create a solid foundation of rhythm, articulation, dynamics, etc. As a result, I have recently won a piano competition and have been invited to perform at the Carnegie Hall in New York. It was a difficult journey for me to find a good and solid mentor/teacher of music in general and piano performance in particular and I found one: Dr. Jose Quesada!

Lan J.
My daughter has taken lessons from Zion Piano Studio for the last 4 years. I really appreciate how she is taught strong fundamental piano skills that is giving her a good foundation in which to build and further her musicianship skills. Now that she has learned applied piano she is learning music theory. Which is deepening her knowledge of piano. Furthermore, the instructors have a deep faith and care about people and the community. They are patient and caring and Dr. Won has nurtured my very shy daughter and helped her grow in confidence to perform.

Maria W.
Contact Information
José Pablo Quesada, DMA
Won Yong Lee, DMA
Zion Piano Studio
10533 Del Mar Ct
Benbrook, Texas 76126
817.372.6883
info@zionpianostudio.com
zionpianostudio.com
Studio Policies